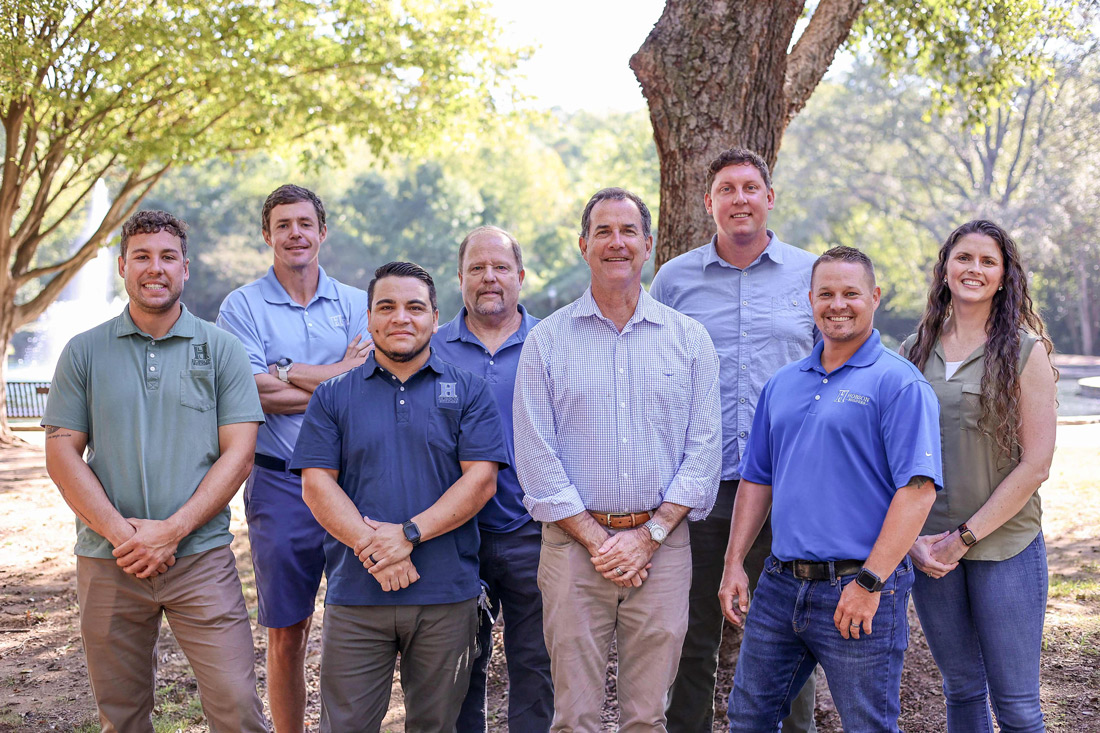 Who We Are
We place a premium on the relationships we develop with each customer. Our customers are our neighbors and our friends. We believe the relationship we build with each customer is just as important as the level of craftsmanship we build into each project. At Hobson Builders, we treat your home as if it were our own. Our business is maintained by the referrals and word-of-mouth references we earn through our unwavering care for our customers and commitment to maintaining honesty and trust in our business relationships.
Principal Ross Hobson, Sr. has lived in the Queen City for more than 50 years and has his home away from home on Seabrook Island. He has an eye for detail, precision and accuracy, priding himself on focusing on what matters. Those traits extended to protecting lives as a lifeguard at Foxcroft Swim and Racquet Club as a young man and even tracking the length of his courtship to wife Trish to ensure their marriage happened on the one-year anniversary of their first date. And they're precisely the qualities he brings to his work every day, crafting beautiful homes.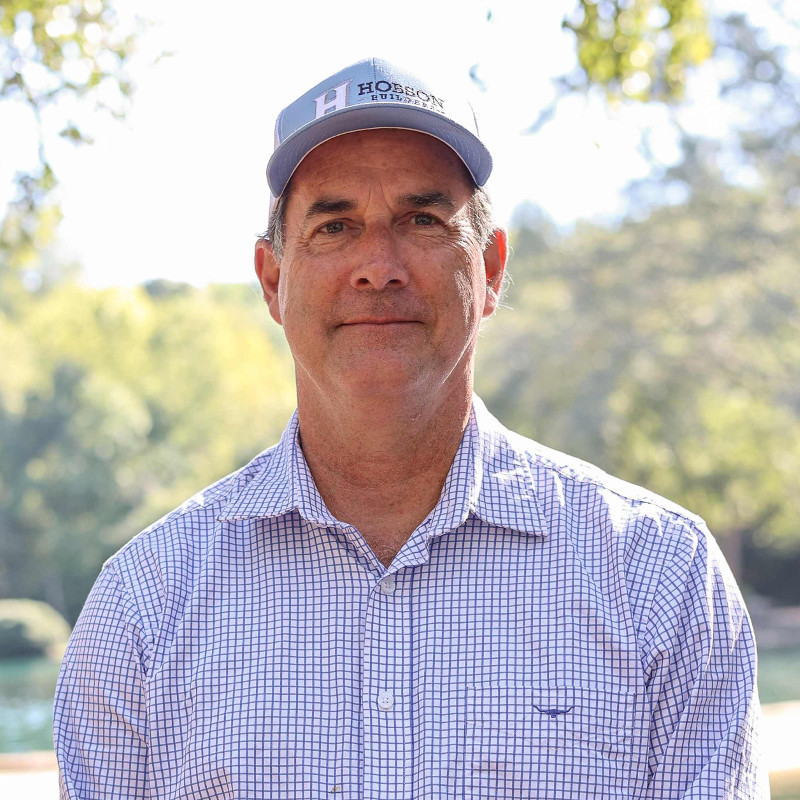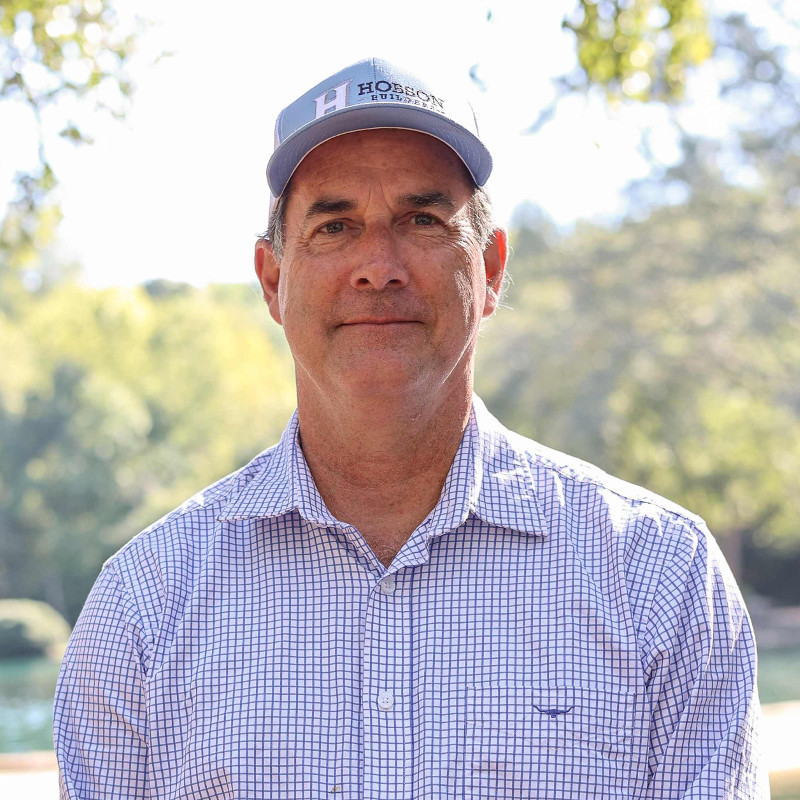 Ross Hobson
President

Email Ross Hobson
Ross Sr. was born in Smithfield, VA in 1966 but has lived in Charlotte for over 45 years, never more than 3 miles from SouthPark Mall. A "Lifer" at Charlotte Country Day School and a graduate of The University of North Carolina, Chapel Hill further solidify Ross' Charlotte roots and deep ties to the community. Ross grew up on Foxcroft Rd and worked for 6 summers as a lifeguard and later as the Manager of Foxcroft Swim and Racquet Club. He was also an Eagle Scout from Troop 116, St. John's Episcopal Church, Carmel Rd.
In 1988 Ross embarked on his 30+ years of service in the construction and real estate industry. Ross has played multiple roles including builder, broker, investor, developer, project director, partner and owner.
After a 364-day courtship, Ross married Trish Vail on the 1-year anniversary of their first date in May of 1992. Trish was a recent graduate of Queen's University and was raised in Johnston City, Tennessee. Trish and Ross have 2 grown children, Helen and Ross Jr. Trish has served as the president of the Junior League of Charlotte and is now the president of the Relatives. Located in the heart of the Dilworth Community, the mission of The Relatives, a nonprofit, is to help youth and young adults transition from crisis to safety, stability, and happy futures. Trish and Ross live near Freedom Park with their 2 rescue dogs, Chipper and Jo Jo.
Ross' roles with Hobson Builders includes representing the team throughout the community, developing business, long-term planning, customer relations, charitable giving and service, and being the old, grey-haired guy with decades of mistakes and successes to learn from.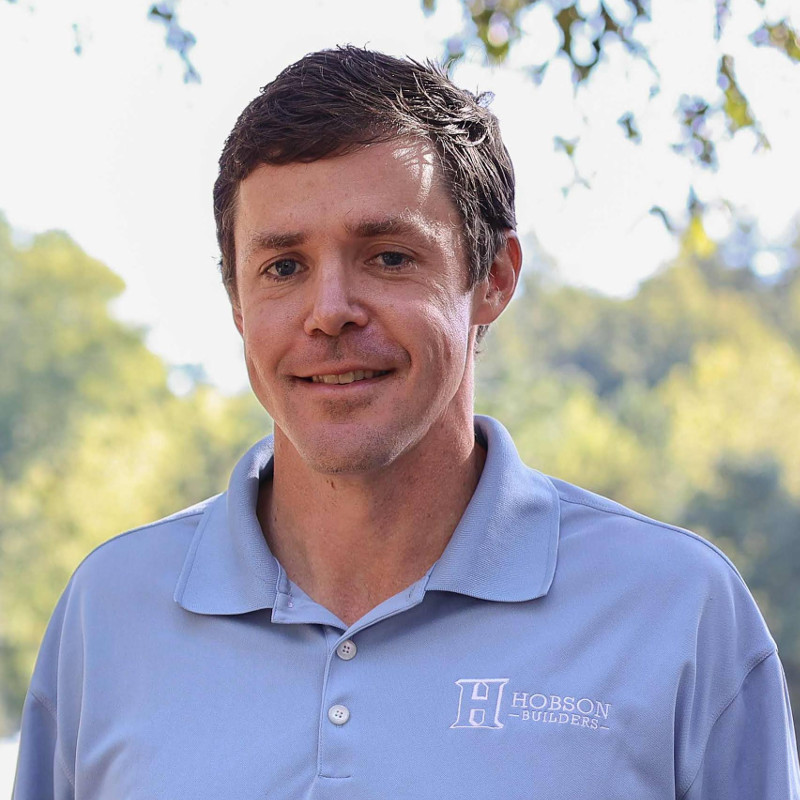 Michael Welsh
Vice President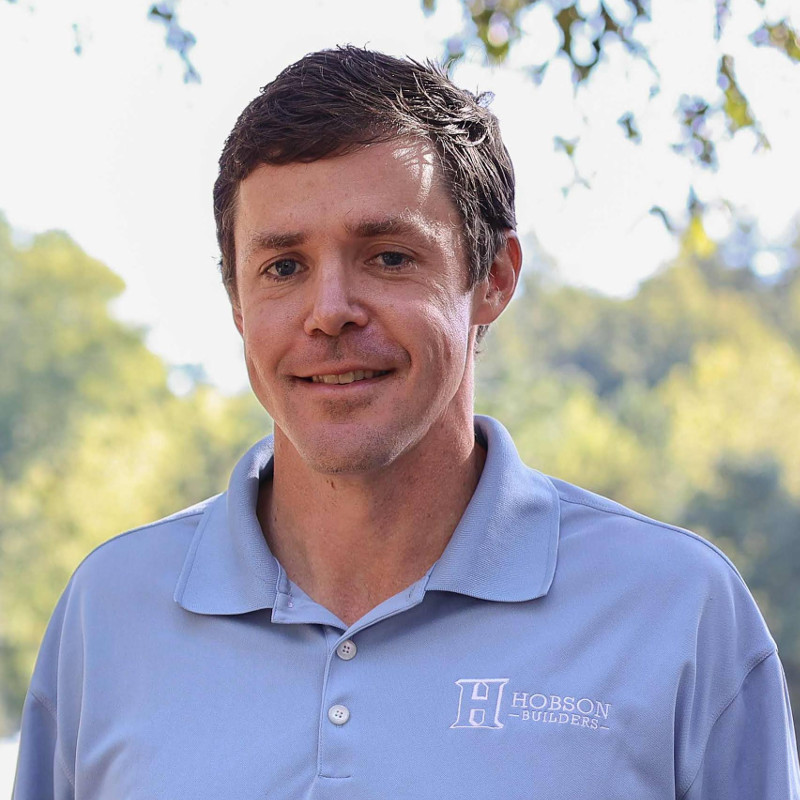 Michael Welsh
Vice President

Email Michael Welsh
Michael is originally from Dayton, Ohio, where he was born into a large and die-hard group of Ohio State Buckeye fans. Growing up in Richmond, VA from the age of five, Michael played every sport imaginable while coexisting with three younger sisters.
Following First Union's purchase of Signet, Michael and his family relocated to Charlotte in 1998. He attended Charlotte Country Day from the seventh grade on, where he was an all-conference baseball player his sophomore through senior years. In the summers, Michael could be found golfing almost daily at Carmel Country Club.
After high school, Michael enrolled at UNC-Chapel Hill, graduating with distinction with a degree from the Kenan Flagler Business School. During his time in Chapel Hill he saw the basketball team win national championships in both his freshman and senior year. He then went on to graduate school at Ohio State to study finance and accounting, receiving two merit-based scholarships during his time there.
Michael has since held numerous finance, strategy, and business development roles at multiple companies including KPMG, Nationwide, and Red Ventures. His career allowed him to live all over the country, including stops in Scottsdale, Des Moines, and Columbus before returning to Charlotte in 2016. He joined Hobson Builders in 2019 as the finance officer while also spending time in the field managing projects as needed. Michael enjoys staying active, regularly playing tennis and golf, and rooting on his two favorite teams: the Tarheels and the Buckeyes.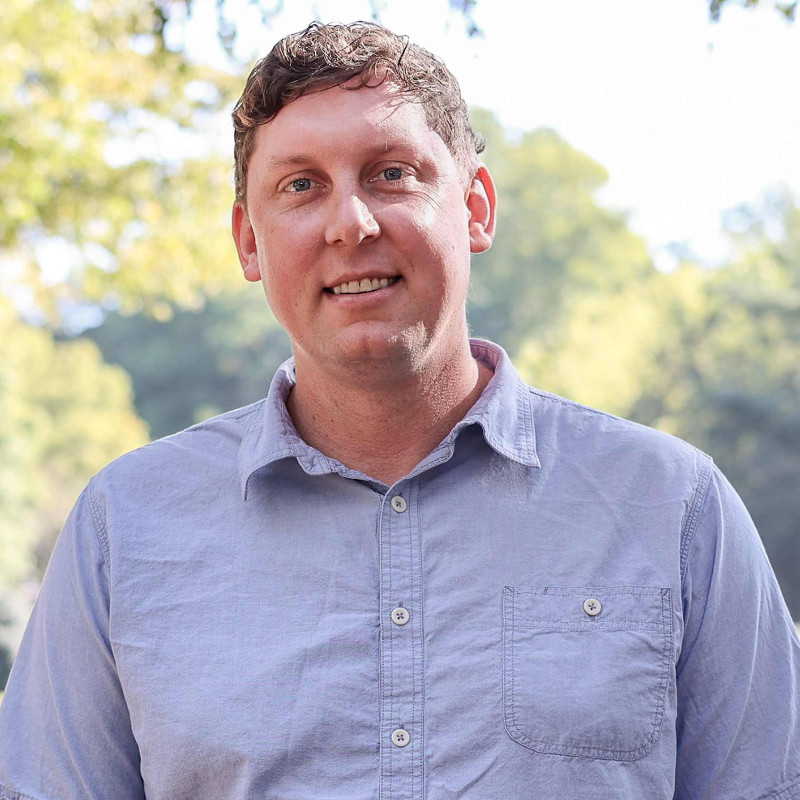 Wade Carlton
Director of Pre-Construction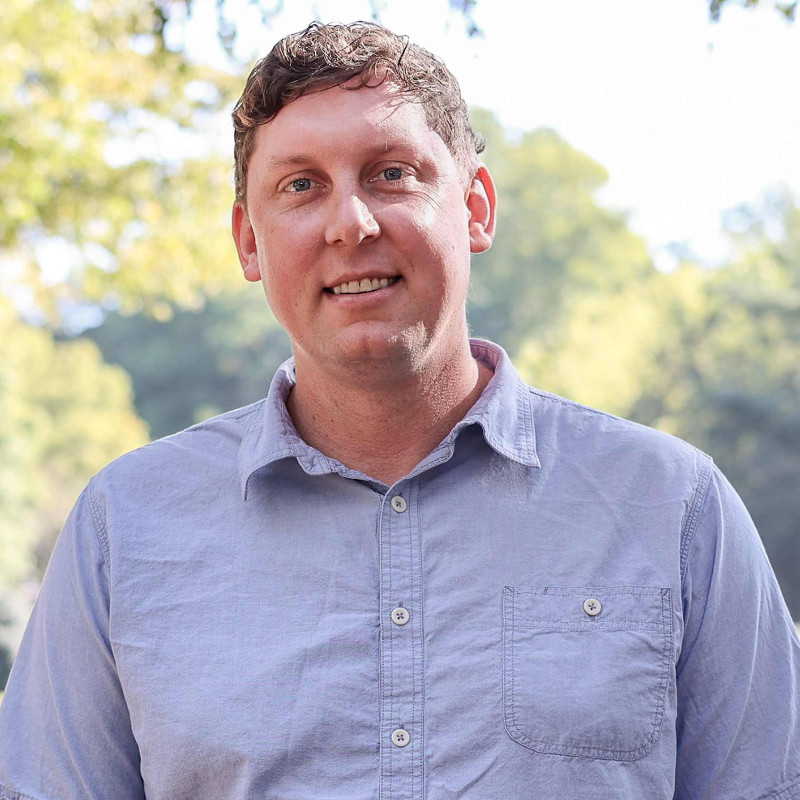 Wade Carlton
Director of Pre-Construction

Email Wade Carlton
Wade was born and raised in Hickory, NC. He and his siblings had a very "Sandlot" childhood and spent his high school years playing every sport he could get his hands on. Although, soccer and basketball were his true loves. Summers in high school were spent toiling on a 20 acre farm, proving that stacking hay and mucking horse stalls in the summer heat is where work ethic is bred.
Wade went on to graduate magna cum laude from Appalachian State with a degree in Construction Management. He then earned a 4.0 GPA and Graduate Student of the Year honors at Auburn while on his way to a Masters degree in Building Science.
Post college, Wade spent a year volunteering on a Christian mission team that travelled to 11 countries in 11 months, spending 1 month in each country serving the less fortunate, living out of tent, and meeting his eventual wife, Chrissy. Wade moved to Charlotte in 2013 and has been remodeling homes here ever since.
Today, Wade and his wife still love to travel and experience a new place together. Only now, they have two kids and a crazy pup to join them on their adventures.
Along with managing projects in the field, Wade completes the estimates for the Hobson team. He enjoys building relationships with clients and grateful to help bring the home of their dreams to reality.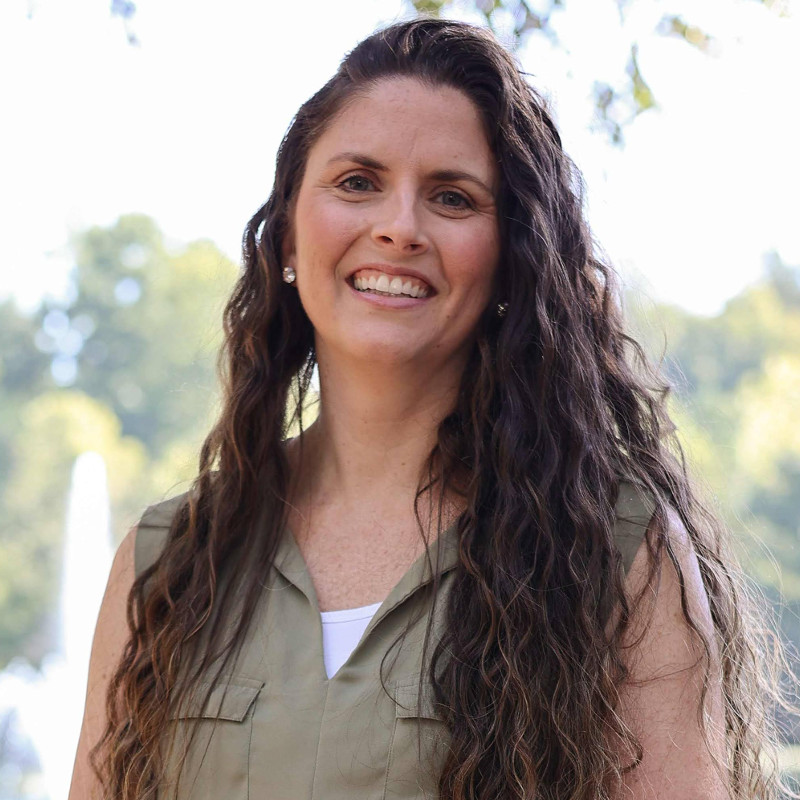 Josie Vegter
Project Manager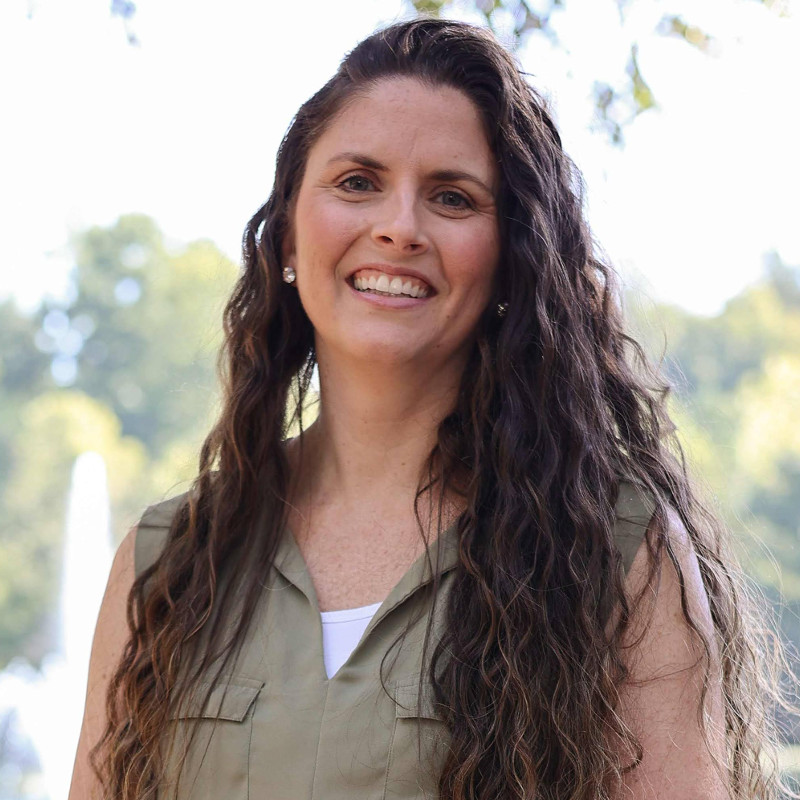 Josie Vegter
Project Manager

Email Josie Vegter
Josie was born in central Florida; her dad was a custom home builder and helped with the rebuild effort of Miami after Hurricane Andrew. After that period her family decided to relocate and landed on 53 acres in Morganton, NC. She loved exploring the woods and swimming in the creek with her two older siblings. She also enjoyed spending a lot of time with her Dad in his workshop and doing projects around the house. Construction has always been in her blood, and she enjoys doing DIY projects.
After graduating High School, Josie went to Wingate University to get a BA in Sports Management with a dream of working in professional baseball. After no luck getting a job in minor league baseball, she ended up getting an after-college internship with the Carolina Panthers during the Vinny Testeverde 1-15 year. She loved the job but moved on to working at the Dowd YMCA for many years.
After her tenure at the Y, Josie started her career within the residential construction industry working for another company before joining Hobson in February 2022. She's in charge of managing the office and coordinating our clients' selections. She loves getting out into the field to meet on site with clients and vendors and occasionally running projects.
Outside of work she enjoys spending time with her son Emmett, visiting family in the foothills and exploring Charlotte. She's a big football fan and loves cheering on the Florida Gators and Carolina Panthers. She's been doing CrossFit since 2013 and loves the challenge and community it provides.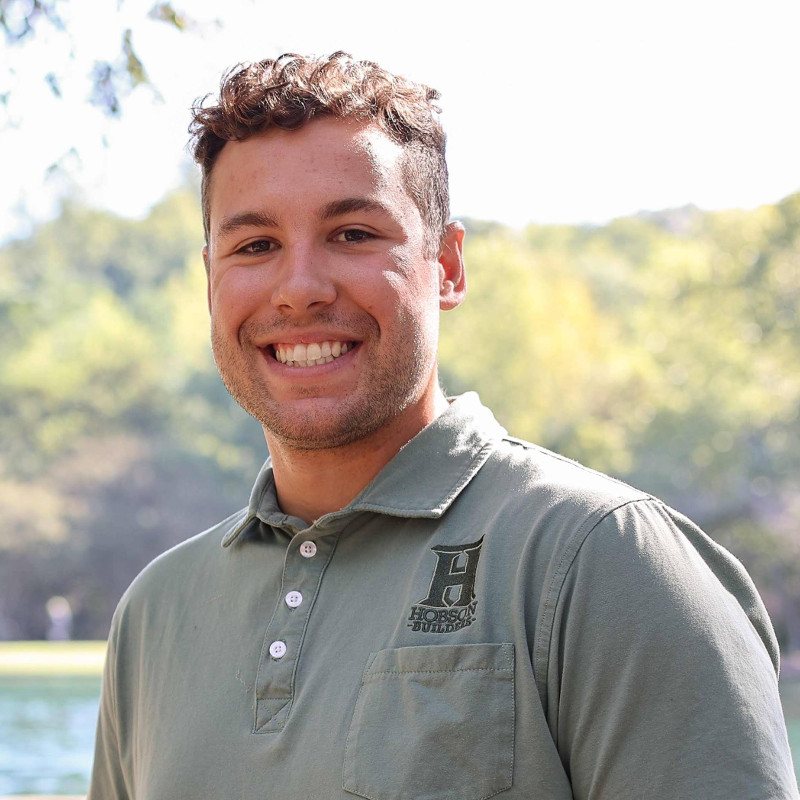 Adam Grass
Johns Island Market Director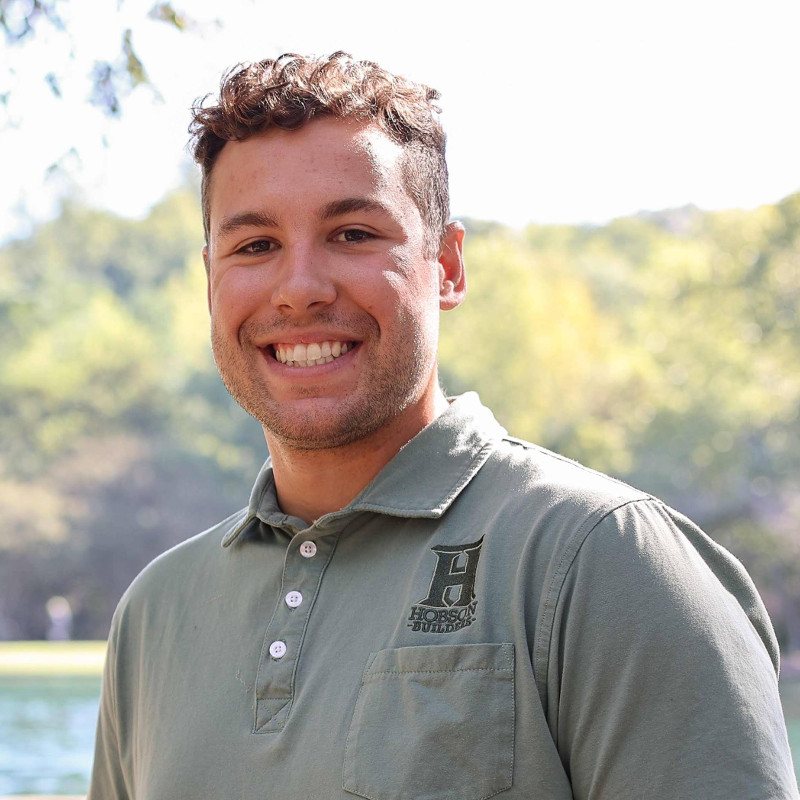 Adam Grass
Johns Island Market Director

Email Adam Grass
Adam was born and raised in New Orleans, Louisiana. He grew up like most kids in Louisiana where life revolved around football, music, and the great outdoors. In 2005 he was displaced from New Orleans because of Hurricane Katrina. The storm destroyed his home. Fortunately, he evacuated to Charlotte, and has called it home ever since. Adam attended Alexander Graham Middle School and Myers Park High School. Adam was a part of the Myers Park Football team, playing defensive end. He graduated in 2014.
After graduation, Adam joined a small residential construction company that self-preformed most all the trades including framing, plumbing, electrical, carpentry, roofing, ……. he learned construction from the ground up, getting his hands dirty all while learning all the trades. Adam joined Hobson Builders in 2020 as a Field Superintendent.
When Adam is not at work, he loves to spend his time outdoors. His passion is fishing. Fishing for bass on the local lakes and fishing inshore on the coast when able to. Adam has been married since 2018 to his beautiful wife Tanja. Tanja is originally from Switzerland. She came to the U.S as an Au Pair to take a year of from school. Unfortunately for her she met Adam, fell in love and decided to stay. They have two dogs, A black lab named Wodie and a German Shorthaired pointer named Chester.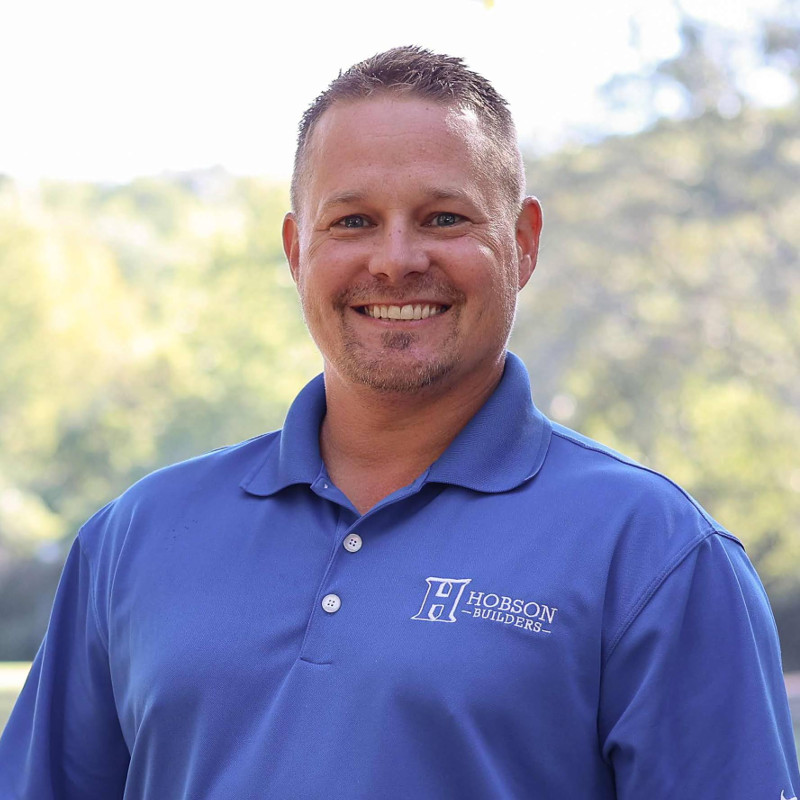 Nate Craig
Construction Manager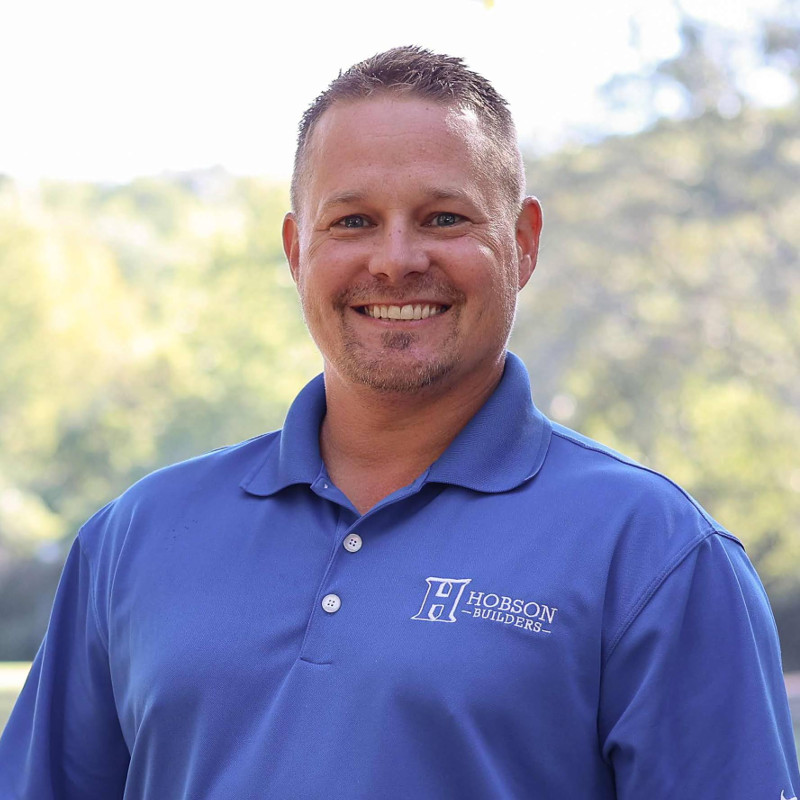 Nate Craig
Construction Manager

Email Nate Craig
Nate was born and raised in Belmont, NC. He graduated from Belmont Abbey College with a BA in Business Management and was the starting center fielder for the Crusaders Baseball team. Nate now lives just outside of Charlotte in Locust, NC where he is happily married to his beautiful wife Keri. They have two boys Logan and Maverick in and two dogs, Abbey and Boone.
Nate's background over the years in construction is all inclusive from production management to personally building custom cabinets. Nate joined Hobson Builders in 2021 as a Field Superintendent.
When Nate is not in the field for Hobson Builders, he can be found at the baseball field with Logan or playing a round of golf with Maverick. He enjoys traveling and keeping up with his favorite sports – The PGA Tour, The Atlanta Braves and The Carolina Panthers.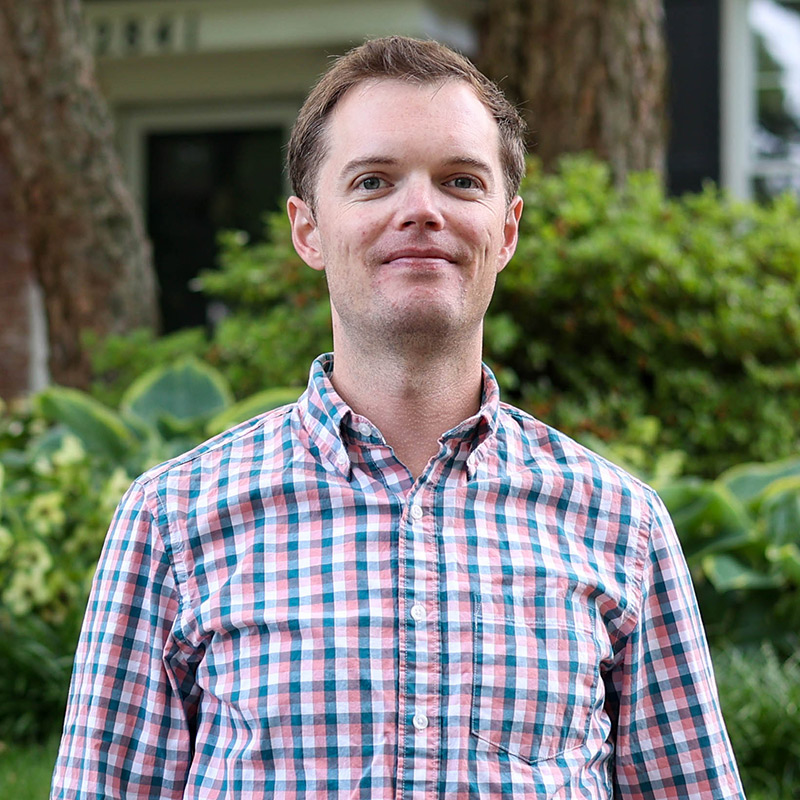 Stephen Robison
Construction Manager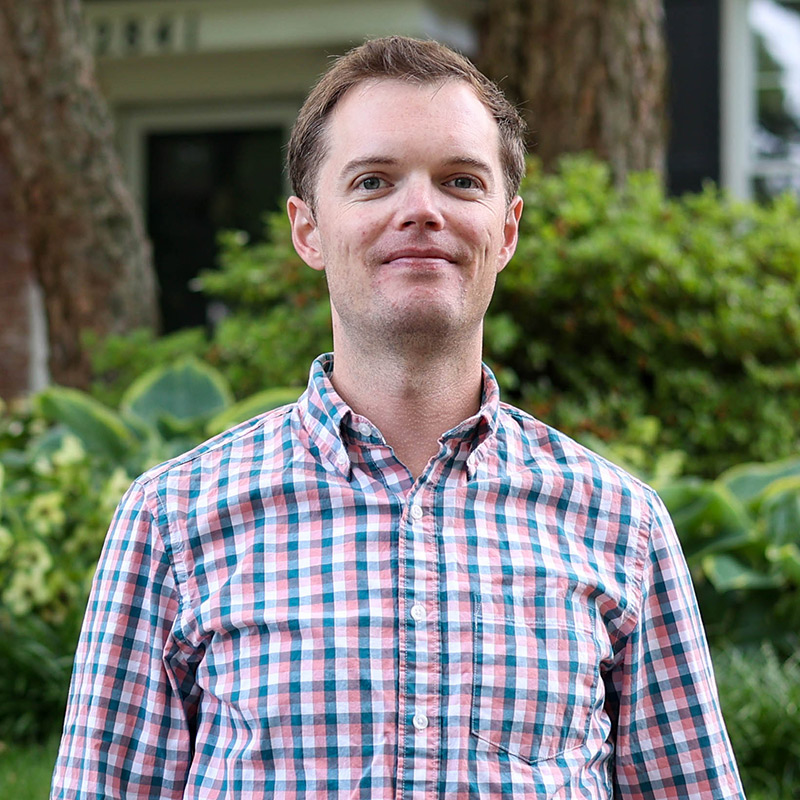 Stephen Robison
Construction Manager

Email Stephen Robison
Stephen is a third generation Charlotte native and much of his extended family still lives here. A 2005 graduate of Charlotte Latin School, he then went to Wofford College in Spartanburg, SC. After graduating from college in 2009, Stephen came back home and joined the Charlotte-Mecklenburg Police Department. During more than nine years as an officer in the Eastway Division, he gained experience and education that have been invaluable both personally and professionally. While at CMPD, Stephen answered 911 calls on patrol, was certified in processing crime scenes for evidence, qualified on alternative life-preserving munition systems, and was a member of the Civil Emergency Unit.
In 2020, Stephen began the challenging process of changing careers. Fulfilling as his previous career had been, it was time for a new opportunity and change of pace. He knew he wanted to be in the residential construction business after seeing some of the beautiful new homes and remodels in Charlotte, many of which were completed by builders who were family members or personal friends. Knowing hard work was ahead, Stephen got his NC general contractor's license and set off on a new path.
Starting off doing smaller projects and learning from more experienced builders, he began to learn new skillsets and apply existing work ethic with the ultimate goal of working with a quality team doing high-end residential construction projects. After two and a half years of construction experience, Stephen joined the Hobson Builders team in February 2023.
Having a love for shooting sports, on the weekends Stephen is usually on the sporting clays course with his family and friends. When score is not important he enjoys playing golf, working on cars, and learning new skills.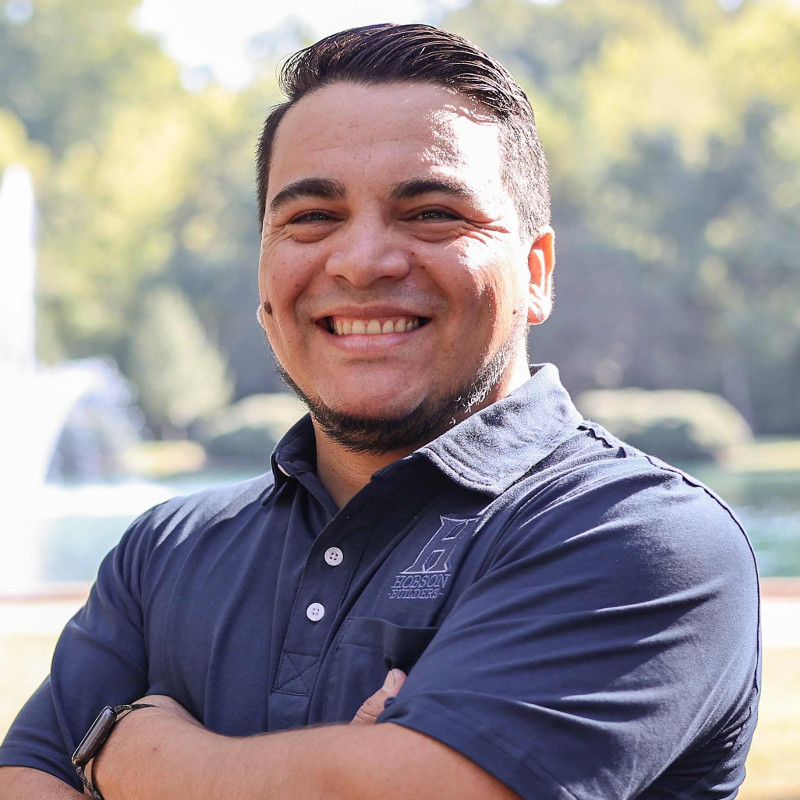 Cristian Alberro
Field Superintendent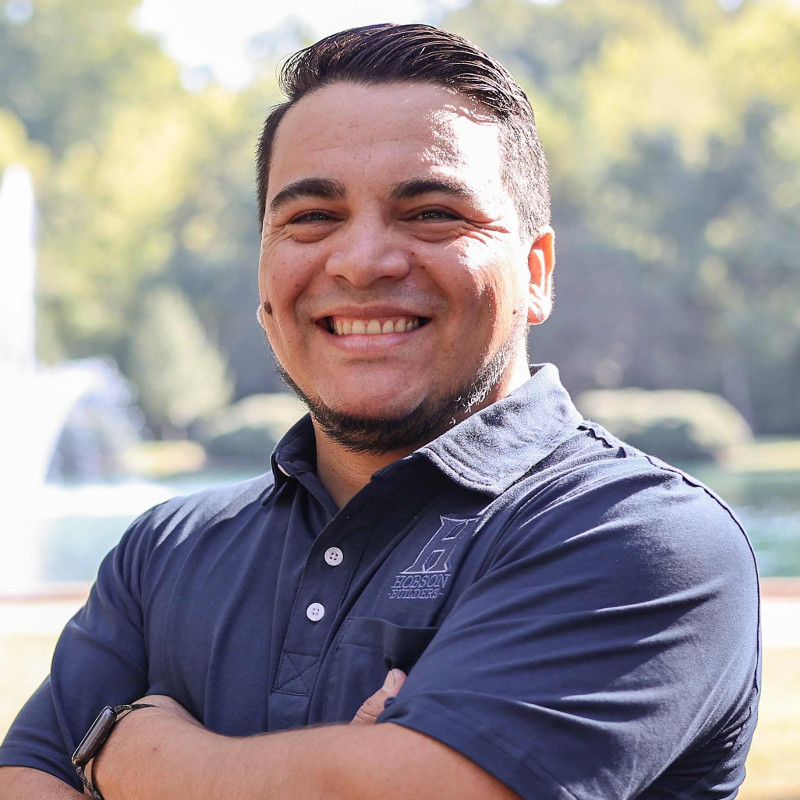 Cristian Alberro
Field Superintendent

Email Cristian Alberro
Cristian was born and raised in Uruguay, a country in South America with a population of a little over 3.5 million people. At the age of 15 his entire family decided to explore new horizons and moved to the USA.
Cristian discovered his passion for woodworking by helping a friend with his remodeling company. He learned the art of woodworking by buying as many books as he could and learning as many techniques as possible. He likes to stick with the old school techniques but also embraces the new and modern ways to be able to cater to many different styles of custom carpentry, cabinetry and custom furniture. After working with his friend for 3 years he started his own woodworking business. He takes great pride in his work and has an eye for detail, his craftsmanship has no limits, and he sees each project as a new challenge and an opportunity for him to outperform his work and make homeowners happy. Cristian officially joined the Hobson team in 2021 but he has been working for Hobson Builders since 2016 as a lead carpenter and field superintendent.
When not working, Cristian spends most of his time with his wife Daniela and 2 year old daughter Julia Grace, traveling to new places and enjoying life to the fullest. He is also a musician, and you can find him most weekends playing the drums at his church or local restaurants/small events. His attitude is always positive, and he maintains a great work atmosphere with all the different trades.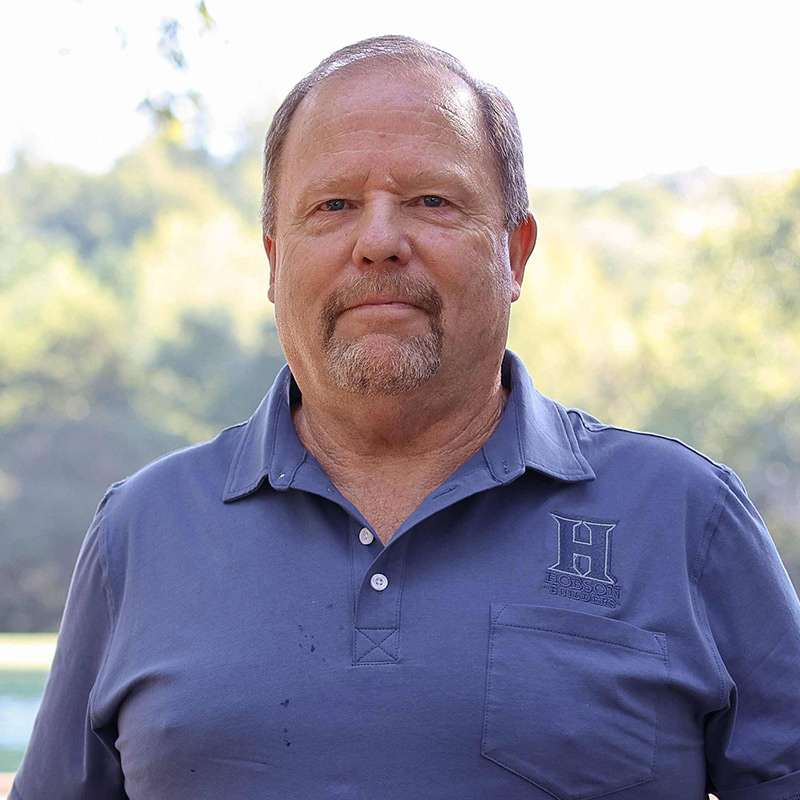 Jeff Palmer
Field Superintendent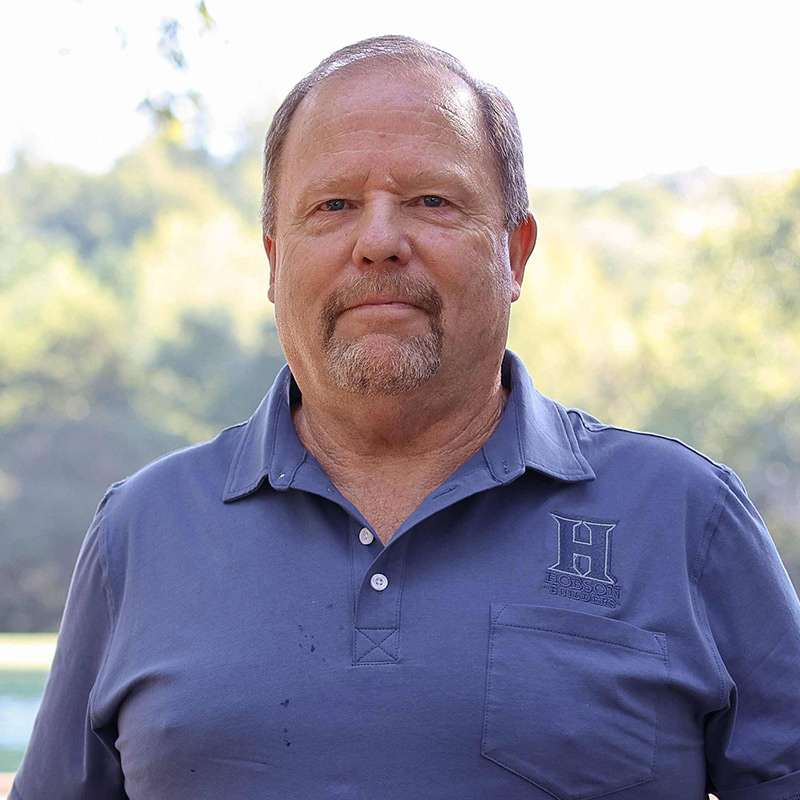 Jeff Palmer
Field Superintendent

Email Jeff Palmer
Jeff Palmer was raised on the waterways of south Florida where he spent his summers on the water and playing baseball. Jeff played college baseball and to this day feeds his passion following the Atlanta Braves.
Jeff has two grown sons, Kenny and Jimmy. Kenny graduated from UNCC where he played baseball and is now a physical therapist in Charlotte. Jimmy is an aspiring chef at a local steak restaurant.
Jeff began his marble and tile career as an apprentice over 40 years ago. He stared Palmer Tile Inc. in 1994. Jeff has been working with Hobson since 2016 as both a tile specialist and a site superintendent. Jeff is a master at his trade and takes great pride in his work. He's also a lot of fun to be around and works great with our trade partners.